Costume, Model & Art Contests Winners!
A Tribute to
our good friend,
Johnny Ramone
Sheraton Parsippany
Parsippany, N.J.
Hotel is taking Reservations On-Line!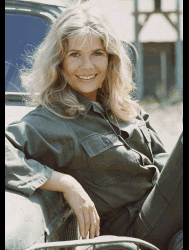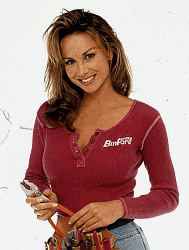 The Names are coming in
fast & furious!

(Make sure to REFRESH
the page for latest updates!)
| | | |
| --- | --- | --- |
| Louise Lasser | Richard Karn | Rip Torn |
What's New...(& recent updates)
- Added to the GUEST LIST! - (3/02)
- The results of our Caption Contest are in! - (3/02)
- Reserve your HOTEL ROOM on-line!
- Advance Tickets now onsale!! (Deadline to order: April 13th)
- Just learned that Ben Woolf passed away. - (2/23)
- Barbara Crampton has cancelled due to a scheduling conflict. - (2/12)
- Before you E-mail us, check our Frequently Asked Questions page!
- Vendors! IMPORTANT! Make sure you have your NJ Tax Certificate! More info HERE!
In Memoriam
DAN VEGSO - R.I.P.

I just got word that our Chiller brother Dan Vegso passed away yesterday!

Many of you would know Dan from our legendary Chiller Theatre Expo Auctions! Dan has been in charge of our auctions forever and along with Ted Bohus, Dave Baumuller, and John & Peg Skerchock, they made it a highlight of the show!! He brought many entertaining Chiller afternoons to us with all their great talents!

Dan was a very soft spoken person but when it came to getting the auction together, he spoke volumes! Dan will be missed by us all!
The bells were ringing in the past 24 hours!
I know he got his wings for sure!!
- Kevin (2/04)

Attention VENDORS!!
NJ STATE TAXES!!
All Chiller Theatre Vendors MUST
register with the State of New Jersey
Tax Department, & have their Tax Certificate
with Tax ID Number on display at the
Chiller Convention.
It's easy. CLICK HERE & FOLLOW DIRECTIONS.
Those not in compliance will face a stiff fine &
other dire consequences, because the
New Jersey Tax Authority
agents will be at the Show in full force.
Thank you for your cooperation!!

Friday - 6 p.m. - 11 p.m.
Saturday - 10 a.m. - 7 p.m.
Sunday - 11 a.m. - 4 p.m.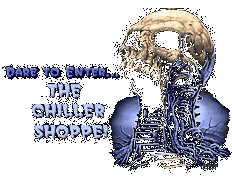 Chiller Saturday Night Movie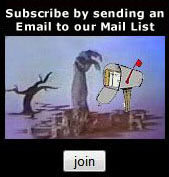 Click the Join button & an email will be made to join. Once you send it, you should get a confirmation email back.

Reply to that and you should get confirmation that you have been added. (crossed fingers)